Going Back to School
An activity that allows you to explore your thoughts and feelings around returning to school.
Going back to school – choosing a good solution
Letting Go & Future Plans
Try this activity to help with letting go of the things you may have missed out on during lockdown, as well as focusing on what you'd like to do in the future.
Reflecting on Lockdown
An activity that allows you to reflect on difficulties you may have had during lockdown. It also gives you the opportunity to think about new skills or hobbies you may now have.
Reflecting on lockdown activity
Express Yourself Secondary Assembly Guide
Information and ideas that can be adapted for use in school or for home schooling.
Express Yourself – Secondary Assembly Guide
Express Yourself Secondary Group Activities
Ideas and activities to explore the theme 'Express Yourself' that can be adapted for use in school or for home schooling.
Express Yourself – Secondary Group Activities
Time to Talk Bingo Card
Use this bingo card to help start conversations and get your friends and family thinking about mental health this Time to Talk Day Thursday 4th February 2021.
Time to Talk Cards
Ask a question. Can others guess your answer?
Time to Talk Tips
to encourage people to start talking this Thursday 4th February 2021.
Coronavirus Home Challenge
A 14-day home challenge with links to fun activities to aid your well-being.
Grounding Techniques
Useful techniques to help distract from anxiety or worry, allowing you to be in the present moment by being mindful.
Coping With Stress For Kids
Helpful information for coping with stress.
Guide To Living With Worry and Anxiety Amidst Global Uncertainty
An informative booklet with techniques to help manage worry and anxiety.
Guide to living with worry and anxiety amidst global uncertainty
Creating a Routine
Lost some of your routine during lockdown? This activity can help you to regain a daily routine and allow you to feel more organised and content. You can use the pictures provided or create your own.
Emotional Check-in
Coping strategies can be used to manage certain thoughts, feelings and actions. Complete the emotional check-in chart to help you think about your own coping strategies.
Resilience Game
Resilience can be defined as 'the capacity to recover quickly from difficulties'. The Resilience Game has everything you need to gain insight on better choices that can help promote good mental health and well-being. Enjoy playing the game with family members.
Improving Self-esteem
Top tips for parents to help promote self-esteem in your child.
---
Well being Challenge
This can be completed at your own pace over the next 2 weeks.
secondary wellbeing challenge pack secondary 2020
Action Calendar
Daily activities to promote happiness throughout the month of January.
COVID-19 News:
Check out our very own wellbeing portal with daily information and advice, hints and tips on how to look after your mental health and well-being especially while social isolation/ distancing is recommended.
Kooth have asked us to remind students that they offer free support, advice and counselling to those aged 11-18 – check out their website for further details.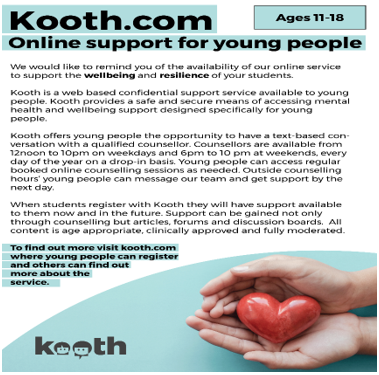 ---
What is Mental Health?
'Mental health is a state of well-being in which every individual realises his or her own potential, can cope with the normal stresses of life, can work productively and fruitfully, and is able to make a contribution to her or his community.' (World Health Organization)
---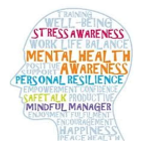 What is Mental and Emotional Wellbeing?
Sarah Stewart-Brown, professor of Public Health and a Wellbeing expert, says:
"Feeling happy is a part of mental wellbeing. But it's far from the whole. Feelings of contentment, enjoyment, confidence and engagement with the world are all a part of mental wellbeing. Self-esteem and self-confidence are too. So is a feeling that you can do the things you want to do, and so are good relationships, which bring joy to you and those around you.
Of course, good mental wellbeing does not mean that you never experience feelings or situations that you find difficult," says Professor Stewart-Brown. "But it does mean that you feel you have the resilience to cope when times are tougher than usual."
"It can help to think about 'being well' as something you do, rather than something you are. The more you put in, the more you are likely to get out. No-one can give wellbeing to you. It's you who has to take action," says Professor Stewart-Brown.

---
St Joseph's Commitment:
At our school, we aim to promote positive mental health and wellbeing for every member of our staff and student body. We pursue this aim using both universal, whole school approaches, and specialised, targeted approaches aimed at vulnerable students. In addition to promoting positive mental health, we aim to recognise and respond to mental ill-health.
In an average classroom, three children will be suffering from a diagnosable mental health issue. By developing and implementing practical, relevant and effective mental health policies and procedures, we can promote a safe and stable environment for students affected both directly and indirectly by mental ill-health.
---
Mental Health Policy and Guidance:
In 2020 St Josephs implemented a new policy with the aim of: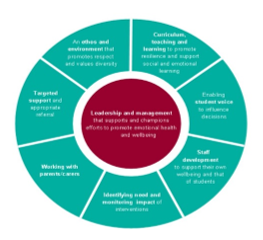 Promoting positive mental health in all staff and students
To increase understanding and awareness of common mental health issues
Alert staff to early warning signs of mental ill health
Provide support to staff working with young people with mental health issues
Provide support to students suffering mental ill health and their peers and parents/carers
---
Our Shared Values:
Our Shared Values underpin everything that we do. St Joseph's is a community where we want everyone to feel supported, safe and happy.
Mental health education within school is intended to develop students' understanding of mental health and emotional wellbeing, and provide them with the tools to self-care.
To deliver the aims of our Mental Health Policy we promote mental wellbeing and raise awareness of mental health issues using poster campaigns, displays, invite guest speakers hold awareness raising days/ events delivered in partnership with staff and students. We teach students about common mental health and wellbeing issues through PHSE and assemblies, hold workshops for staff, parents and carers. We also share information via our Facebook and Twitter pages.

Click for our Twitter page


---
Local Support:
Wellbeinginfo.org is a great place to fine useful information and advice from ways to manage our mental health and wellbeing to what to do if you are worried or concerned about yourself, a friend or colleague. It offers links to services and resources for people in Sunderland and South Tyneside. Find help for your Wellbeing including a directory of local services.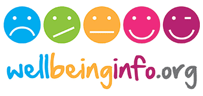 ---
School Based Support
For most students, their primary source of support will be their form tutor. In addition, any concerns about a students' wellbeing should be referred to their head of house or head of year. We have an excellent SEND department and The Green room, where students can speak to staff about concerns connected to wellbeing.
Safeguarding issues must be passed directly to the designated safeguarding officer. Students in need of specific and continuous academic or emotional support may receive guidance from their tutor or one of the support staff responsible for emotional help.
In addition, pastoral staff may suggest a referral to the following sources of support, available in school:
School Counsellor
'Lets talk' service
First Aid Support Assistant
School Nurse
Educational Psychologist
Mental Health First Aiders
Healthy Minds Team
For further information about the School Nursing Service please go to: link to school nursing service
---
School Counselling Service
Who are our School Counsellors?
"Hi my name is Elaine Thompson. I am a qualified and accredited counsellor and a mental health practitioner. I have worked with children, young people and adults for over 30 years across education, health and social care settings. I am committed to delivering the best possible care and support to the students and families of St Josephs.
Counselling is a talking therapy that allows a person to talk about their problems and feelings in a safe confidential environment without judgement. I truly believe that counselling can help students overcome problems, bring about effective change and enhance well-being.
 I am a Humanist counsellor and my approached is aimed at helping to develop a greater sense of self-belief and self-worth.  I do this by offering an opportunity to explore creativity, personal growth and self-development, as well as acknowledging a variety of choices. This encourages increased self-awareness and self-realisation, empowering students to go on and reach their full potential."
We are lucky enough to have several counsellors working in school, if you are referred you will be introduced to your counsellor who will explain exactly what to expect but please see below for basic details of our school counselling service.
---
Parent/Carer Responsibility:
All parents/carers have the responsibility of helping their child/children to grow and develop.  Young people may need help with their problems and worries.  Sometimes, no matter how well they get on with their parents, they may find it hard to talk to them.
Young people often get help and support by talking to someone they trust, such as friends, teachers, a relative or neighbour.  Sometimes having a problem or a worry can affect behaviour and progress/achievement in school.  A School Counsellor can help.
---
What Does Counselling Mean?
Counselling is a chance for you to talk about something that is affecting the way you feel. Some of the issues that you may see a counsellor for include: worries at home, in school or with friends; stress; bullying; family problems; relationship difficulties; low self-esteem/ confidence; bereavement; self-harm; sexuality; anger / aggression; self-harm, eating difficulties, substance abuse; alcohol/drugs, anger etc.
Counselling can give you a regular and confidential space to talk about the worries or problems you are experiencing.
---
How Can Counselling Help?
Sometimes talking to our friends or family is not enough. Talking to a counsellor who is trained to listen and who is outside your situation can give you support in a safe place as well as the time and space for you to talk about difficult things. Working with a trained counsellor can help you make sense of what is happening in your life, sort out what you feel or work out what's important. Counselling can also help you find your strengths and build on them so that you can make better choices for yourself.
Exploring problems and difficulties in a confidential setting, with regular appointments over a period of time can often help to gain new and different viewpoints. This can lead to changes in how you feel about yourself, your relationships with others, how you think and how you behave.
---
Why Counselling at School?
At St Joseph's RC College, we understand some of the pressures that young people have. Counselling can help students to build resilience which they can then use both in the school (in and out of lessons) and in their personal lives.
We offer counselling in school to our students so that this service is more accessible.  We can therefore be more proactive in helping students to look after their health and wellbeing.
---
What will happen when I see a counsellor?
If you are studying in Years 7-11 and referred to counselling, your HOH will have spoken to your parent or carer to ask their permission. You may first wish to meet the counsellor with an adult to make sure you feel comfortable talking to them. If you decide to continue, the number of sessions depends on the issues being discussed, sometimes 2-4 sessions are enough, however you would be offered up to 10 sessions of one-to-one counselling. Each one would normally last approx 50 mins.
You can expect to be helped by a supportive and non-judgmental counsellor in school. What you talk to the counsellor about is private; however, there may be times when we may need to share serious worries or concerns with others who need to know. Your counsellor will always tell you if they need to break confidentiality in order to keep you safe. The Counsellor is part of the school staff and understands the school, working with teachers and pastoral staff to help you.
How the counselling actually happens depends on your age and needs. Younger students may like to use some of the therapeutic toys and materials to help express their feelings; older students may find that artwork is helpful, and some people simply prefer to talk. In this way, we try to help you to explore difficult feelings, to understand them and to find a way towards feeling better.
---
How can a parent/Carer support the counselling?
It will help your child if you accept counselling as a normal and useful activity and show an interest if they want to talk to you about it.  If your child would prefer not to talk about it, that is their choice and they shouldn't be pushed too much to talk.
---
Is counselling voluntary?
Counselling is completely voluntary.  No counselling is ever compulsory.
---
How do I find out more about Counselling?
Speak to your Head of House or tutor for additional information regarding the School Counselling Service.
---
Practicing Self-Care – Top Tips:
There are a number of things you can do to help ensure that your time in school is happy and healthy.
Exercise – Join a gym, go for a walk, run, surf, climb, dance, box, join an aerobics class, row, sail, do some yoga, play football, cycle, swim, fence, play a game of rugby… Whatever you do, and whatever you enjoy, make sure that you stay active. Find an activity you love – it doesn't have to feel like hard work to be good for you! Being physically active has been consistently shown to improve mood, as well as hoping you to maintain good physical health.
Eat Well – What we eat can also have a direct impact on our mental and physical health. Eating too much, eating too little, or eating the wrong things can affect our mood and how we feel about ourselves. Occasional treats are fine, but try to avoid regularly consuming food and drink that is high in fat and sugar, such as crisps, sweets and energy drinks. Ready-meals or energy drinks can seem particularly appealing when you have limited time, or if you're feeling tired or stressed, so try to look after yourself in other ways too. Aim for regular meals and a balanced diet that includes lots of fruit and vegetables, and try to drink water instead of sugary drinks. Avoid extreme or 'faddy' diets – they're usually unsustainable and not good for your mental or physical health. Think of yourself like an expensive sports car; if you want the best performance, only the premium fuel will do!
Get plenty of sleep – On average, teenagers need 8 – 10 hours of sleep per night (Source: sleepfoundation.org). During the time we are asleep, our bodies are able to replenish energy stores and make repairs, while our minds organise and store the memories of the day before. Getting enough sleep is therefore essential for good health and effective learning. Tiredness also makes it difficult to engage with new concepts, and can affect our mood. Don't be tempted to skimp on sleep in order to fit more into your day – even if it's to do extra school work. In the long-term this may actually be detrimental to your learning.
Socialise – Spend time with people. Take time to chat with friends and family – not only will they appreciate it, but it's good for you too.
Be creative – Give your brain a break by putting your worries to one side and immersing yourself in something creative. You don't need to be an artist to make things. You could paint, draw, write, sew, knit, crochet, make slime, braid a friendship bracelet, make pottery, bake a cake, build a website… There are so many possibilities. Research has shown that engaging in creative tasks can have a positive impact on our sense of wellbeing. Why not get together with a group of friends to do something crafty?
Relax – Yes, you want to do well at A Level. However, that doesn't mean spending every waking hour working. Relaxation is important too – it's all about balance. To work effectively you need to be in the right frame of mind. Take time out to have a long soak in bath, listen to music or watch your favourite Netflix series. It's OK to take a break sometimes. You might also want to explore ways of consciously relaxing, using techniques such as mindfulness. There are a number of good apps you can download on your phone which will take you through guided meditations. For example, 'Calm', 'Headspace' and 'Simple Habit'.
Be kind – Be a listening ear and a caring voice for those around you, see the best in people and accept differences when you encounter them. Please use social media responsibly – don't forget that as soon as you have sent a message or posted something online it is out of your control and anyone could read it.
Revise well – When it comes to revision, DON'T leave it to the last minute. Make the most of any 'free' periods or extra study time. The time you invest consolidating your work during those frees – whether or not you have set homework to do – will pay off in your results. Research suggests that the most effective learning takes place over a prolonged period of time. Every time you go back over material you have learned, you strengthen the neural pathways in your brain, embedding the memory, and making it easier to recall the material when necessary. Cramming can work in the short term, but it's a risky strategy – you are much more likely to forget the material when you most need it, and you almost certainly won't remember it in the long-term.
During exam periods, try to use a variety of revision methods so you don't get bored. Don't just copy your notes – practice exam-style questions, work with a friend, create diagrams and mind maps, make up a song, poem or acronym, and create key word flashcards to test yourself. Ensure you take regular 10 minute breaks approximately every 50-90 minutes. It might sound obvious, but start your revision with the topics that scare you the most. It can be tempting to work on the areas you enjoy and feel most comfortable with, rather than the areas that need the most attention.
Work hard – Many students find that GCSEs and A Levels hard work. Even if you flew through your previous tests without a problem, you may find that doing well at GCSE and A Level is more of a challenge. Don't be disheartened – this is perfectly normal! However, you will have to be prepared to work hard, and we expect you to do this independently. If your teacher sets you work to do outside of lesson time it is assumed that you will complete it in the time given, and to the best of your ability. That said, this needn't be a chore; you have selected to study your subjects, and hopefully you have picked things you enjoy and want to learn more about! If you have a particular subject, university course or career in mind it is worth sharing that with your teachers. They will be more than happy to offer you support and guidance to enable you to achieve your goals.
Ask for help – Don't struggle in silence. When we're having a difficult time it can be easy to believe that we're alone or that no-one will understand, but this isn't the case. Asking for help isn't a sign of weakness – it shows maturity and self-awareness. Don't wait until things seem overwhelming or unmanageable; the sooner you ask, the easier the problem is to solve.
---
Useful Sources of Information:
Online Support
KOOTH is an online counselling and emotional well-being platform for children and young people, accessible through mobile, tablet and desktop and free at the point of use
Referred to CAMHS, Lifecycle or CYPS and are interested in finding out about more? Check out http://mycamhschoices.org/
Mind-Ed- E-learning for professionals working with children and young people
Time to Change- Anti-Stigma Campaign and Resources
Right Here publications on mental health
Anna Freud network supporting Mental Health & Wellbeing in Schools
---
Support about common mental health issues:
---
Healthy Eating:
https://www.nidirect.gov.uk/articles/healthy-eating-teenagers
---
Drugs and Alcohol:
https://www.nhs.uk/live-well/healthy-body/drug-addiction-getting-help/
https://www.drinkaware.co.uk/alcohol-facts/health-effects-of-alcohol/children-and-teenagers/your-child-or-teenagers-health/
---
Mental Health:
Online counselling and emotional well-being platform for children and young people, accessible through mobile, tablet and desktop and free at the point of use.
---
South Tyneside Lifecycle Primary Care Mental Health Service
South Tyneside Lifecycle Primary Care Mental Health Service offer a free and confidential NHS service for people aged 16 and over who are registered with a GP in South Tyneside.  We provide a range of psychological therapies to help you feel better if you're feeling anxious, depressed, stressed or worried.  Click her for more details Lifecycle service
Address
South Tyneside Lifecycle Primary Care Mental Health Service, Cleadon Primary Care Centre, Prince Edward Road, South Shields, Tyne & Wear NE34 8PS
Telephone
0191 283 2937
Opening times
Monday to Thursday: 8:30am – 8:30pm
Friday & Saturday: 9:00am – 5:00pm
(excludes bank holidays)
---
The Emotional Wellbeing Team – Gateshead CAMHS is made up of practitioners in Gateshead who provide services aimed at improving the mental health and emotional wellbeing of children, young people and their families. We work with children and young people who are aged 4-18yrs and who live in Gateshead, who are experiencing mild to moderate emotional, behavioural and psychological difficulties such as: Behavioural difficulties, including low mood, anxiety and depression. Eating distress, Sleep difficulties, Self-Harm, Bereavement,  Loss and Relationship difficulties.
Telephone
0192 2834560 (9;00-17;00)
Address;
Grassbanks Sector Base,  Grassbanks, GATESHEAD, NE10 8DX, United Kingdom
---
Samaritans
Telephone: 116 123 (24 hours a day, free to call)
Email: [email protected]
Website: www.samaritans.org
Provides confidential, non-judgemental emotional support for people experiencing feelings of distress or despair, including those that could lead to suicide. You can phone, email, write a letter or in most cases talk to someone face to face.
---
Mind Infoline
Telephone: 0300 123 3393 (9am-6pm Monday to Friday)
Email: [email protected]
Web site: www.mind.org.uk/help/advice_lines
Mind provides confidential mental health information services.
With support and understanding, Mind enables people to make informed choices. The Infoline gives information on types of mental distress, where to get help, drug treatments, alternative therapies and advocacy. Mind has around 140 local Minds providing local mental health services.
---
Rethink Mental Illness Advice Line
Telephone: 0300 5000 927   (9.30am – 4pm Monday to Friday)
Email: [email protected]
Website: http://www.rethink.org/about-us/our-mental-health-advice
Provides expert advice and information to people with mental health problems and those who care for them, as well as giving help to health professionals, employers and staff. Rethink also runs Rethink services and groups across England and Northern Ireland.
---
Saneline
Telephone: 0300 304 7000 (4:30pm-10:30pm)
Website: www.sane.org.uk/what_we_do/support/helpline
Saneline is a national mental health helpline providing information and support to people with mental health problems and those who support them.
---
The Mix
Telephone: 0808 808 4994 (11am-11pm, free to call)
Email: Helpline email form
Website: www.themix.org.uk/get-support
The Mix provides judgement-free information and support to young people aged 13-25 on a range of issues including mental health problems. Young people can access the The Mix's support via phone, email, peer to peer and counselling services.
---
ChildLine
Telephone: 0800 1111
Email: http://www.childline.org.uk/Talk/Pages/Email.aspx
Website: www.childline.org.uk
ChildLine is a private and confidential service for children and young people up to the age of nineteen. You can contact a ChildLine counsellor for free about anything – no problem is too big or too small.
---
Elefriends
Website: http://elefriends.org.uk/
Elefriends is a supportive online community where you can be yourself. Elefriends is run by Mind.
If you're a carer needing support you can contact all of the above as well as Carers Direct and the Princess Royal Trust for Carers, both of whom are able to provide support and advice on any issues affecting you.
---
Mental Health Foundation
020 7803 1101
Improving the lives of those with mental health problems or learning difficulties.
Together
020 7780 7300
Supports people through mental health services.
The Centre for Mental Health
020 7827 8300
Working to improve the quality of life for people with mental health problems.
Depression Alliance
0845 123 2320
Provides information and support to those who are affected by depression via publications, supporter services and a network of self-help groups.
BACP Find a Therapist Directory
01455 883300
Through the British Association for Counselling & Psychotherapy (BACP) you can find out more about counselling services in your area.
---
General support/ advice:
Citizens Advice
Gives free confidential information and advice to help people sort out their money, legal, consumer and other problems.
Support for children and young people
Young Minds
020 7336 8445
Provides information and advice for anyone with concerns about the mental health of a child or young person.
Childline
0800 1111
Free, national helpline for children and young people in trouble or danger.
Nightline
Listening, support and information service run by students for students.
Lesbian and Gay Switchboard
020 7837 7324
Provides information, support and referral services.
Refugee Council
020 7346 6700
The UK's largest organisation working with refugees and asylum seekers.
Relate
0300 100 1234
Offers advice, relationship counselling, sex therapy, workshops, mediation, consultations and support.
Anxiety UK
08444 775 774
Works to relieve and support those living with anxiety disorders by providing information, support and understanding via an extensive range of services, including 1:1 therapy.
Carers UK
Carers UK is the voice of carers.  It improves their lives by providing information, advice, support and by campaigning for change.
---
What should I do if I am in crisis or supporting someone in a crisis?
If you or someone you know are feeling really unwell, and you are worried about your or their safety, you should encourage them to seek help. For advice and guidance please click the following link in the top right corner: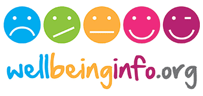 ---
Mindfulness Apps: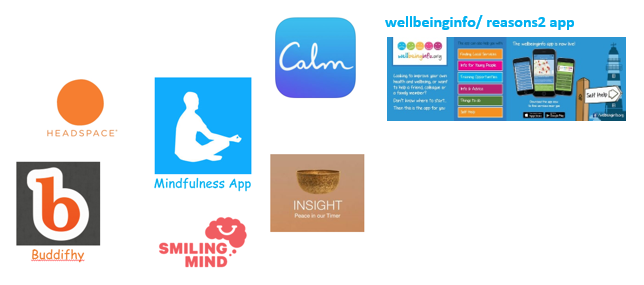 ---
Self-Care Ideas: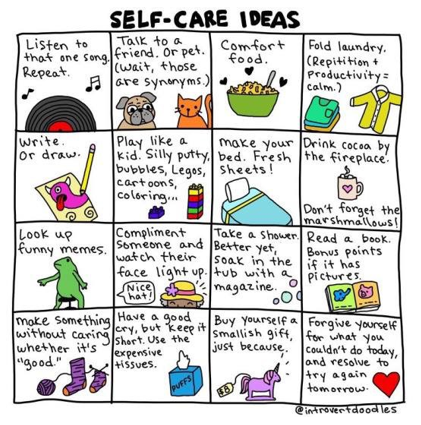 ---
TED Talks to get you thinking:
Kelly McGonigal How to make stress your friend (14:28 mins)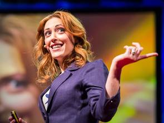 Stress. It makes your heart pound, your breathing quicken and your forehead sweat. But while stress has been made into a public health enemy, new research suggests that stress may only be bad for you if you believe that to be the case. Psychologist Kelly McGonigal urges us to see stress as a positive, and introduces us to an unsung mechanism for stress reduction: reaching out to others.
---
Andy Puddicombe  All it takes is 10 mindful minutes (09:24 mins)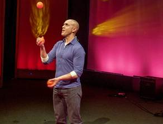 When is the last time you did absolutely nothing for 10 whole minutes? Not texting, talking or even thinking? Mindfulness expert Andy Puddicombe describes the transformative power of doing just that: Refreshing your mind for 10 minutes a day, simply by being mindful and experiencing the present moment. (No need for incense or sitting in uncomfortable positions.)
---
Daniel Levitin How to stay calm when you know you'll be stressed (12:20 mins)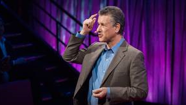 You're not at your best when you're stressed. In fact, your brain has evolved over millennia to release cortisol in stressful situations, inhibiting rational, logical thinking but potentially helping you survive, say, being attacked by a lion. Neuroscientist Daniel Levitin thinks there's a way to avoid making critical mistakes in stressful situations, when your thinking becomes clouded — the pre-mortem. "We all are going to fail now and then," he says. "The idea is to think ahead to what those failures might be."
---
Pico Iyer The art of stillness (15:37 mins)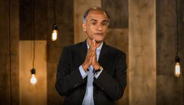 The place that travel writer Pico Iyer would most like to go? Nowhere. In a counterintuitive and lyrical meditation, Iyer takes a look at the incredible insight that comes with taking time for stillness. In our world of constant movement and distraction, he teases out strategies we all can use to take back a few minutes out of every day, or a few days out of every season. It's the talk for anyone who feels overwhelmed by the demands for our world.
---
Developing Self-Confidence:
Elizabeth Gilbert Success, failure and the drive to keep creating (7:10 mins)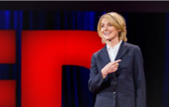 Elizabeth Gilbert was once an "unpublished diner waitress," devastated by rejection letters. And yet, in the wake of the success of 'Eat, Pray, Love,' she found herself identifying strongly with her former self. With beautiful insight, Gilbert reflects on why success can be as disorienting as failure and offers a simple — though hard — way to carry on, regardless of outcomes.
---
Amy Cuddy Your body language may shape who you are (21:02 mins)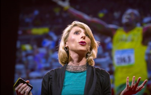 Body language affects how others see us, but it may also change how we see ourselves. Social psychologist Amy Cuddy argues that "power posing" — standing in a posture of confidence, even when we don't feel confident — can boost feelings of confidence, and might have an impact on our chances for success. NOTE: Some of the findings presented in this talk have been referenced in an ongoing debate among social scientists about robustness and reproducibility. Read "Criticisms & updates" below for more details as well as Amy Cuddy's response.
---
Adam Galinsky How to speak up for yourself (15:08 mins)
Speaking up is hard to do, even when you know you should. Learn how to assert yourself, navigate tricky social situations and expand your personal power with sage guidance from social psychologist Adam Galinsky.
---
Joe Kowan How I beat stage fright (8:03)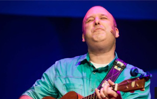 Humanity's fine-tuned sense of fear served us well as a young species, giving us laser focus to avoid being eaten by competing beasts. But it's less wonderful when that same visceral, body-hijacking sense of fear kicks in in front of 20 folk-music fans at a Tuesday night open-mic. Palms sweat, hands shake, vision blurs, and the brain says RUN: it's stage fright. In this charming, tuneful little talk, Joe Kowan talks about how he conquered it.